[ad_1]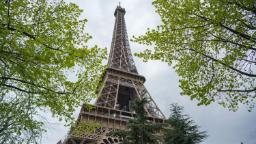 (CNN) — In the travel news this week: What it takes to master one of the world's toughest airport landings, Japan's picky penguins, and why American travelers might want to consider a trip to Europe this year.
Destination Inspiration
Our animal friends
Travel trends
Hotel news
The shortest commercial runway in the world
In case you missed it
An Airbus A380 flew from Dubai to Australia with a hole in its side.
A train enthusiast has solved a true Orient Express mystery.
Stop bothering me
Imagine it. A warm evening breeze, a margarita and a date night with your loved one in a chic resort that you have been saving for all year. And the only thing that ruins your mood: your sun-kissed limbs covered in big, red, itchy bug bites.
[ad_2]

Source link